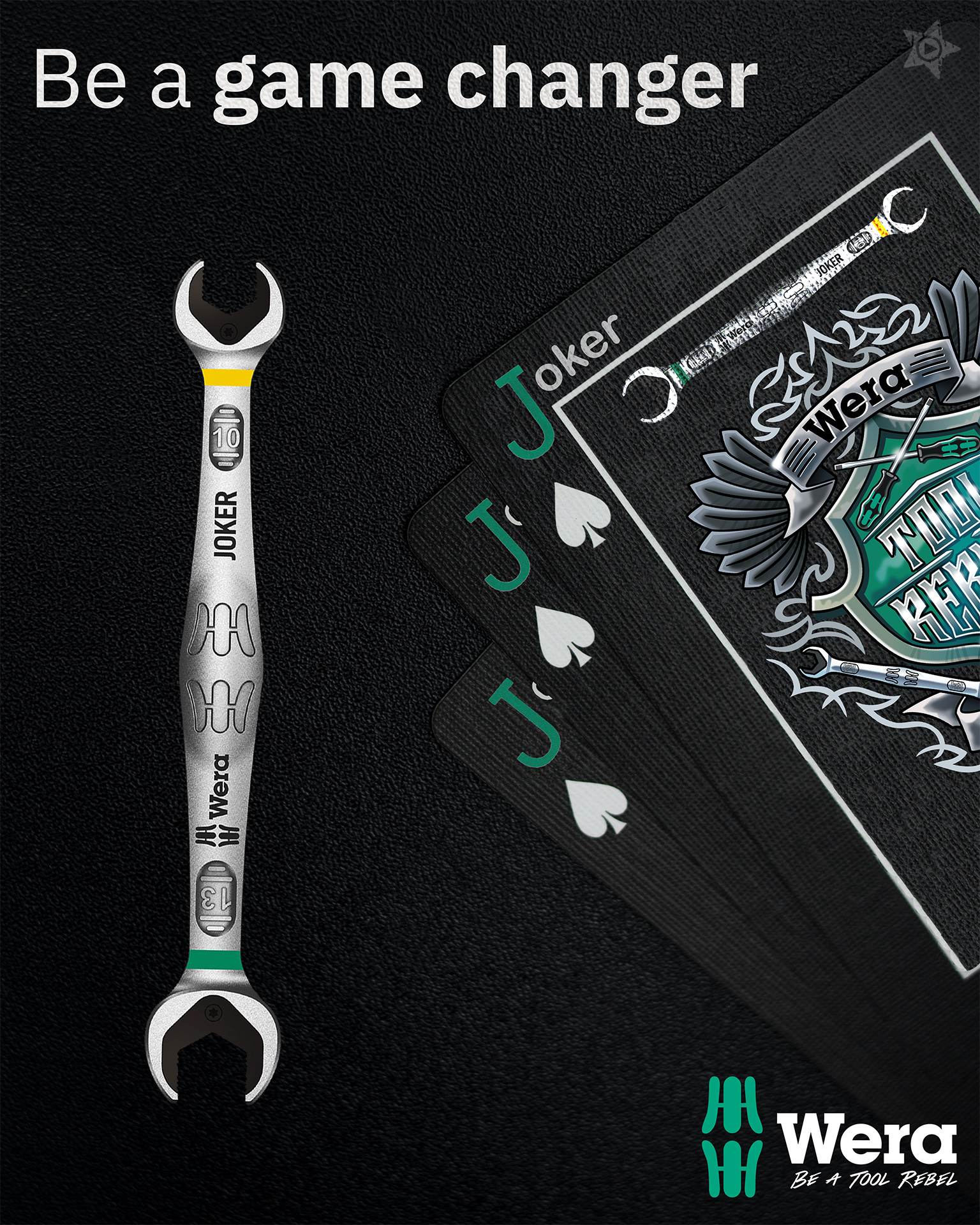 Be a game changer | FOTO / MEME | 18.12.2020
How it works: Watch the ad, rate, share and comment it! Be active! It's worthwhile!
Wera löst sich mit neuen Innovationen von bestehenden Produktlösungen. Der Joker bringt besondere Funktionen mit sich, die einem das Gewinnen erleichtern - warum also nicht nur mit Jokern spielen und handwerken und immer gewinnen.
Joker, Cards, Game Changer, Tool Rebel
Comments (3)
Questions? Remarks? Discuss and earn points! Log in to participate!
Associated campaign
There are more ads in the campaign!