Überraschend fürsorglich.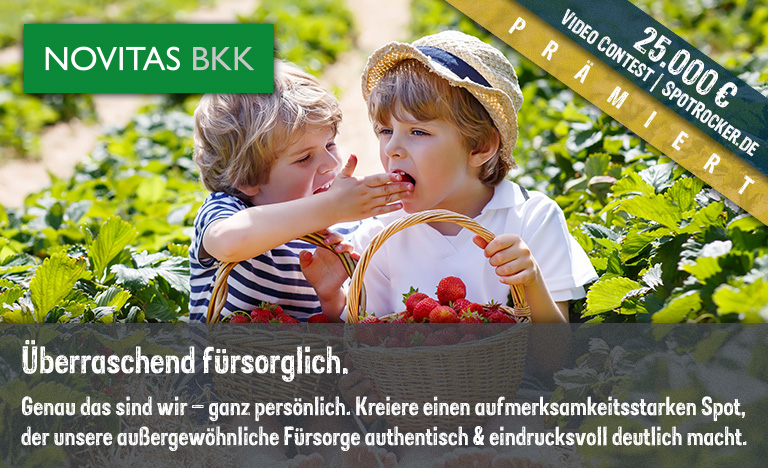 Awards
You can win that! Join in!
Production budget
Factor of brand voting:
100
Currently still available:
7.500 €
Now: Upload and vote until 30.04.2023
spotCount = 0
spot_views_per =
spot_votes_per =
spot_award_per =
Überraschend fürsorglich.
Hi, wir sind die Novitas BKK, eine der größten gesetzlichen Betriebskrankenkassen Deutschlands und eine der traditionsreichsten Krankenkassen überhaupt. Bei uns geht es also um Versichern und Vorsorgen – aber nicht einfach so, sondern ganz besonders. Denn was uns wirklich auszeichnet und von allen Seiten bei uns geschätzt wird, ist unsere intensiv gelebte Attitüde und Mission: überraschend fürsorglich zu sein. Denn wir brennen für echte Fürsorge und für eindrucksvolle Erlebnisse, die wir mit und für unsere Kunden erreichen können.