Lebe wertvoll, lebe einzigartig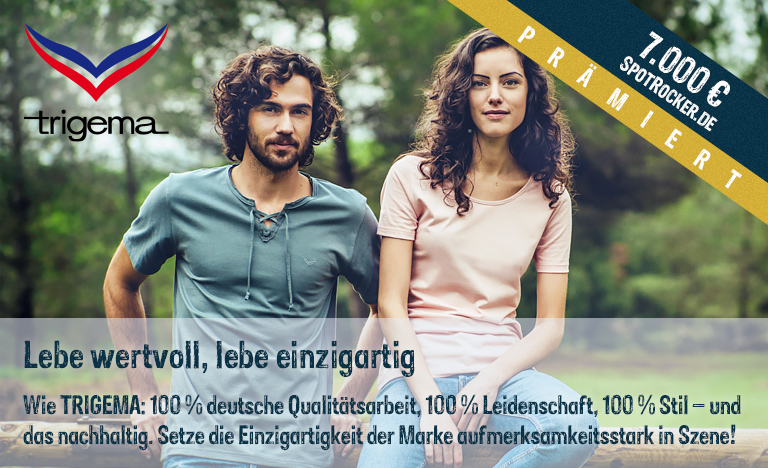 Awards
You can win that! Join in!
Now: Be active and earn points!
spotCount = 20
spot_views_per =
spot_votes_per =
spot_award_per =
100 % Made in Germany
TRIGEMA ist Deutschlands größter Hersteller von Sport- und Freizeitbekleidung und produziert ebenso Tag- und Nachtwäsche für Damen, Herren, Jugendliche und Kinder – hochqualitativ und ausschließlich in Deutschland. Der Erfolg des traditionsreichen, aber innovationsgetriebenen Familienunternehmens liegt in seiner verantwortlichen und nachhaltigen Handlungsweise – und zwar in jeglicher Hinsicht: Mitarbeiter, Kunde, Umwelt. So wird bspw. den Kindern der 1.200 Mitarbeiter nach ihrem Schulabschluss ein Ausbildungs- oder Arbeitsplatz garantiert – ein Beispiel dafür, wie einzigartig TRIGEMA ist.