Die Kraft der Rhetorik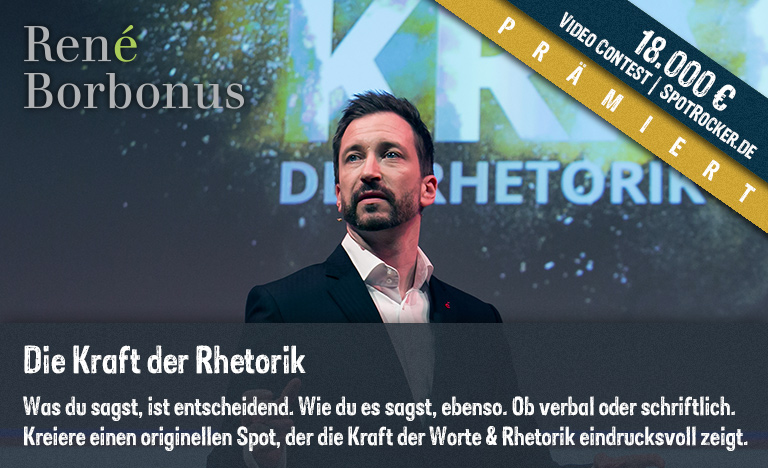 Awards
You can win that! Join in!
Now: Be active and earn points!
spotCount = 10
spot_views_per =
spot_votes_per =
spot_award_per =
Worte wirken
Der renommierte Rhetorik- und Kommunikations-Trainer sowie Spiegel-Bestseller-Autor René Borbonus hat sich schon früh zur Aufgabe gemacht, Menschen nachhaltig zu stärken, was bedeutet, dass er sie dazu befähigt, gut zu kommunizieren. Indem er sich genauso als Lernender wie als Lehrender versteht, kann er die Menschen auf Augenhöhe abholen und ihnen den unerschöpflichen Fundus kommunikativer, rhetorischer Kenntnisse und Fähigkeiten praxisnah und unterhaltsam vermitteln. Wie gut ihm das gelingt, machen Branche, Presse und Klienten regelmäßig deutlich, für die er als Meister seines Faches gilt.