PARTYANIMAL - Lass es raus!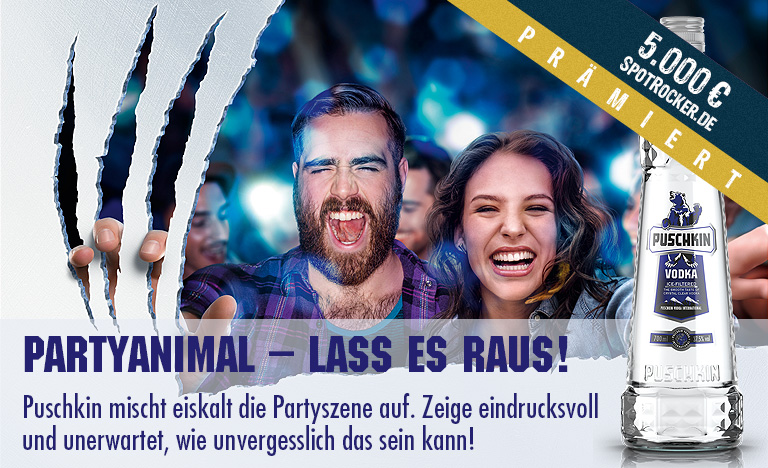 Awards
You can win that! Join in!
Now: Be active and earn points!
spotCount = 3
spot_views_per =
spot_votes_per =
spot_award_per =
#lassesraus
Puschkin ist der Genuss von Vodka in brillanter Qualität. Das Geheimnis ist das speziell für Puschkin entwickelte Eis-Filtrationsverfahren. Bei diesem Verfahren wird Puschkin Vodka auf -8°C herunter gekühlt und anschließend über spezielle Schichtfilter geleitet. Die 6-fache Destillation und 5-fache Kontrolle sichern die kristallklare Reinheit und einzigartige Qualität von Puschkin Vodka. Puschkin ist eine Marke mit langer Tradition, hat sich nachhaltig in der Partyszene etabliert und ist aus dem Nachtleben nicht mehr wegzudenken. Party ist, wo Puschkin ist!