Fühl dich wohl - es steht dir zu!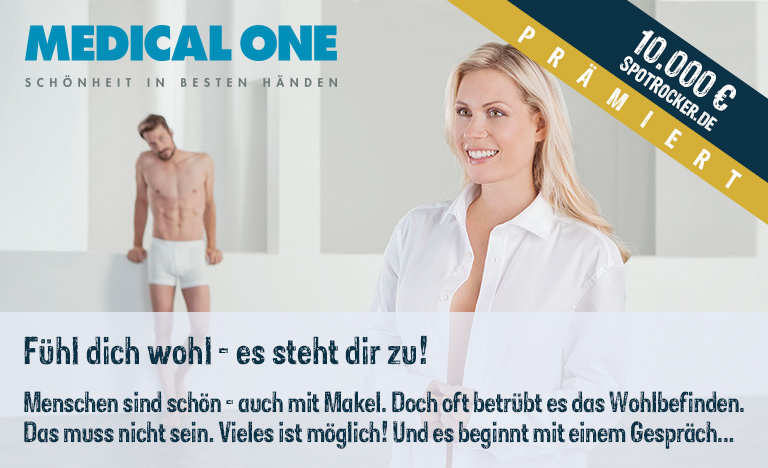 Awards
You can win that! Join in!
Now: Be active and earn points!
spotCount = 6
spot_views_per = 100
spot_votes_per = 100
spot_award_per = 100
Schönheit in besten Händen.
Medical One ist mit 30 Standorten und rund 10.000 Behandlungen pro Jahr die führende Klinikgruppe für Plastische und Ästhetische Medizin in Deutschland und Europa. Ihr Leistungsangebot: Aesthetic (chirurgische und nicht-chirurgische Behandlung von Gesicht, Figur und Brust), Venenbehandlung, Abnehmen mit dem Magenballon und Haartransplantationen. Ihr Anspruch: eine bundesweit einheitliche Behandlungsqualität auf höchstem Niveau - von der ersten Beratung bis zur Nachbehandlung. Alle Kliniken und Beratungszentren werden regelmäßig intern und durch externe Institute wie dem TÜV SÜD kontrolliert.