Cobra QuickSet - schneller zugepackt!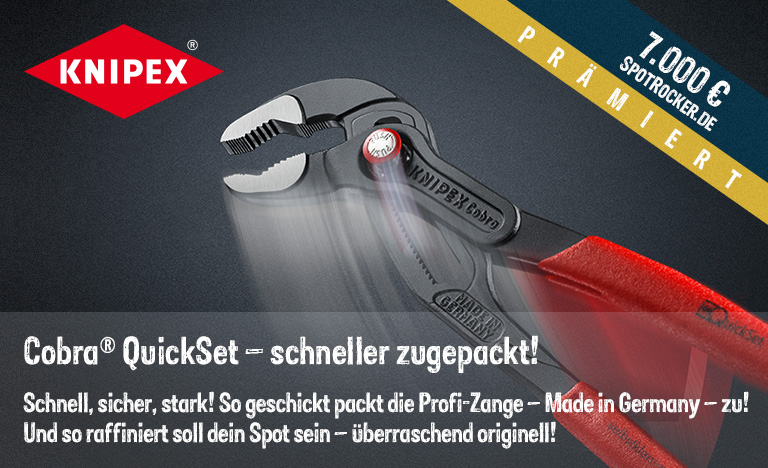 Awards
You can win that! Join in!
Now: Be active and earn points!
spotCount = 23
spot_views_per =
spot_votes_per =
spot_award_per =
Die Ideenschmiede
KNIPEX ist der weltweit führende Hersteller von Zangen für professionelle Anwender. Unsere Anfänge gehen auf das Jahr 1882 zurück und wir sind bis heute ein unabhängiges Familienunternehmen. Mit 1000 Beschäftigten entwickeln und fertigen wir Werkzeuge für effektives, leichtes und sicheres Arbeiten. Wir sind ein echtes "Made in Germany"-Unternehmen – die Zangen werden vom Schmieden bis zum Verpacken in Wuppertal produziert und weltweit exportiert. Wir konzentrieren uns auf Zangen. Nur so können wir unseren Anspruch erfüllen, in Qualität, Innovation und Leistungsfähigkeit der Beste zu sein.