Das Leben in der Stadt ist kein Kinderspiel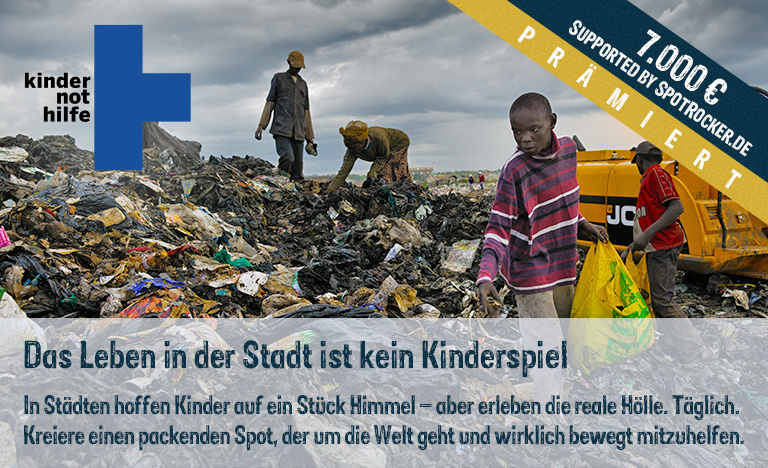 Awards
You can win that! Join in!
Now: Be active and earn points!
spotCount = 20
spot_views_per =
spot_votes_per =
spot_award_per =
Gemeinsam wirken.
Seit über 50 Jahren unterstützen, stärken und schützen wir als Entwicklungshilfe-Organisation weltweit Kinder in Not und setzen uns für ihre Rechte ein. Unser Ziel ist erreicht, wenn sie und ihre Familien ein Leben in Würde und mit guten Zukunftsperspektiven führen können – ohne Armut, Elend und Gewalt.Alle unsere Projekte der Entwicklungszusammenarbeit und Humanitären Hilfe führen wir mit einheimischen Partnern durch. Christliche Nächstenliebe sowie Menschen- und Kinderrechte sind die Grundlagen unserer Arbeit, Hilfe zur Selbsthilfe und Partizipation die leitenden Prinzipien.