Kaufland Card – Einfach mehr drin!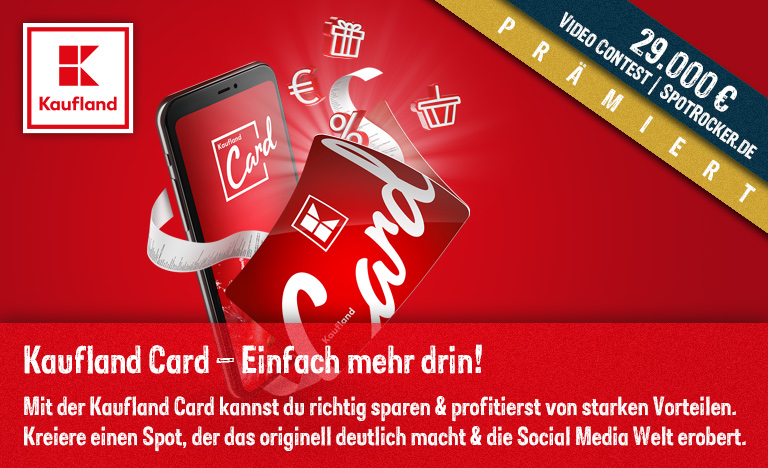 Awards
You can win that! Join in!
Now: Be active and earn points!
spotCount = 10
spot_views_per =
spot_votes_per =
spot_award_per =
Kaufland Card – Einfach mehr drin!
Kaufland gehört in Deutschland zu den größten und beliebtesten Supermärkten für Lebensmittel sowie alles für den täglichen Bedarf – und steht für hohe Qualität, große Auswahl, günstige Preise und einen einfachen Einkauf. Gerade die Frischeabteilungen (Obst, Gemüse, Fleisch, Fisch etc.) und die sehr große Vielfalt mit über 30.000 Artikeln (Marken, Eigenmarken, Bio, Fairtrade, regional, vegan, laktosefrei, glutenfrei etc.) zu dauerhaft besten Preisen zeichnen Kaufland besonders aus – und das deutschlandweit in über 750 Filialen.