Ich will meinen Heilpraktiker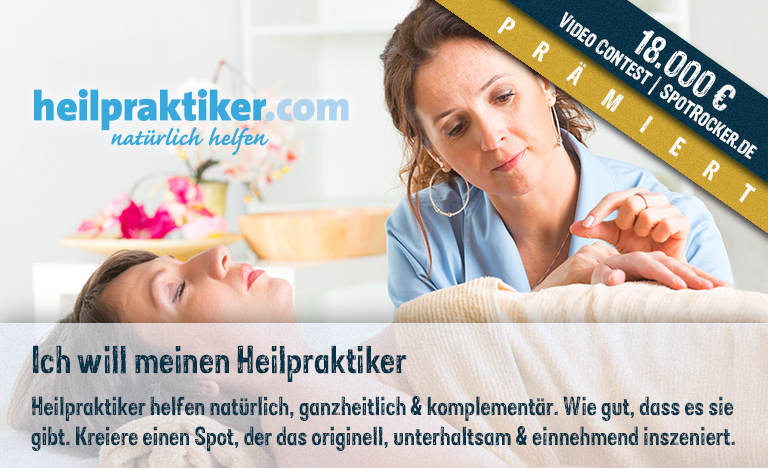 Awards
You can win that! Join in!
Production budget
Factor of brand voting:
100
Currently still available:
0 €
Awarding... | Now still vote and share!
spotCount = 10
spot_views_per =
spot_votes_per =
spot_award_per =
natürlich helfen
Heilpraktiker.com will das Verständnis, die Sichtbarkeit und die Inanspruchnahme des Heilpraktikers schärfen und stärken. Auf der Website kann man sich nicht nur über Heilpraktiker im Gesamten informieren und den passenden Heilpraktiker für sich finden, sondern auch zahlreiche persönliche Erfahrungen und Meinungen zu Heilpraktikern lesen und ebenso seine eigenen Erlebnisse und Gedanken kundtun.