Wenn klar wird, was Faltschachtel bedeutet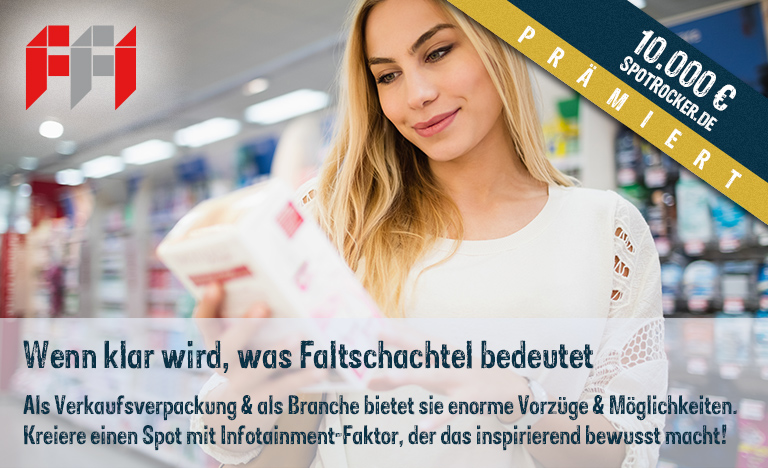 Awards
You can win that! Join in!
Now: Be active and earn points!
spotCount = 8
spot_views_per =
spot_votes_per =
spot_award_per =
Verpackung von ihrer besten Seite
Der Fachverband Faltschachtel-Industrie e.V. (FFI) fördert seit 70 Jahren die Faltschachtelbranche in Deutschland mit einschlägigen Service- und Beratungsleistungen und vertritt damit die Interessen von mittlerweile über 100 Mitgliedsunternehmen, die knapp 80 % des Branchenumsatzes ausmachen. Insgesamt beschäftigt die Faltschachtelbranche in Deutschland über 10.000 Mitarbeiter in vielfältigen, zukunftsorientierten Berufsbildern. Dazu gehören branchenspezifische Berufe, wie z.B. Verpackungsentwickler, Packmitteltechnologen, Mediendesigner, Drucker als auch kaufmännische und logistische Berufe.