Deine Verpackung sagt mehr als 1000 Worte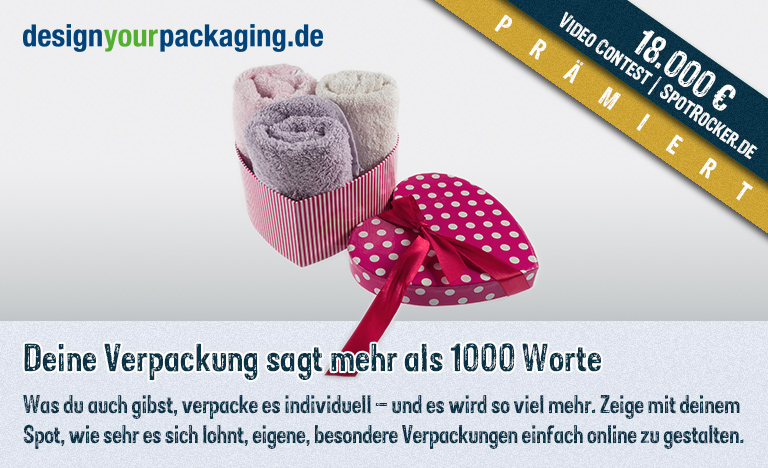 Awards
You can win that! Join in!
Now: Be active and earn points!
spotCount = 12
spot_views_per =
spot_votes_per =
spot_award_per =
Individuelle Verpackungen online gestalten
DesignYourPackaging.de ist das innovative Online-Angebot des renommierten, deutschen Verpackungsherstellers colordruck Baiersbronn und ermöglicht beeindruckende, individualisierte und sogar personalisierte Verpackungen schon ab Stückzahl 1. Dank des im Shop integrierten und hochfunktionalen Online-Editors können die eigenen Verpackungen einfach und schnell individuell gestaltet und personalisiert werden.