Everything is tastier with Chocomel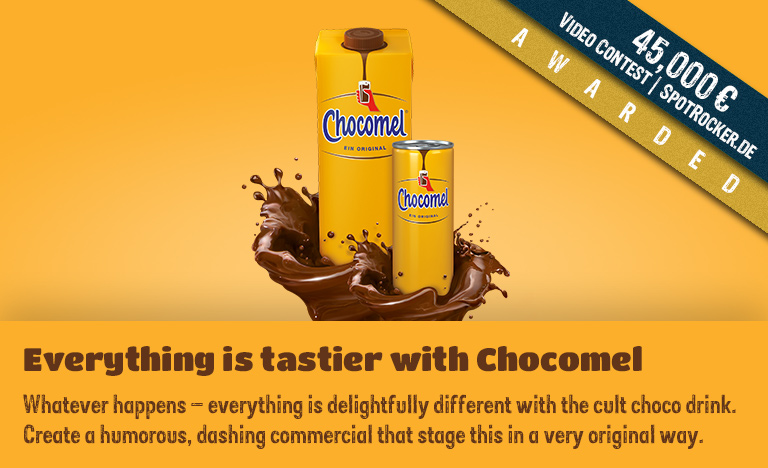 Awards
You can win that! Join in!
Now: Be active and earn points!
spotCount = 33
spot_views_per =
spot_votes_per =
spot_award_per =
Ein Original
Chocomel is the Dutch cult chocolate drink that has inspired people for almost 100 years with its incomparably delicious, smooth, full-bodied, rounded chocolate flavor – either enjoyed cold or warm, whether you\'re on the go (with the can) or at home, cosy or convivial (with the Tetra-Pak). Chocomel is even the generic term for chocolate drinks in the Netherlands and is considered by connoisseurs to be the "one and only" chocolate drink – and also the tastiest blend of natural, sustainable cocoa and healthy, wholesome milk.