Let's Celebrate...
21.12.2018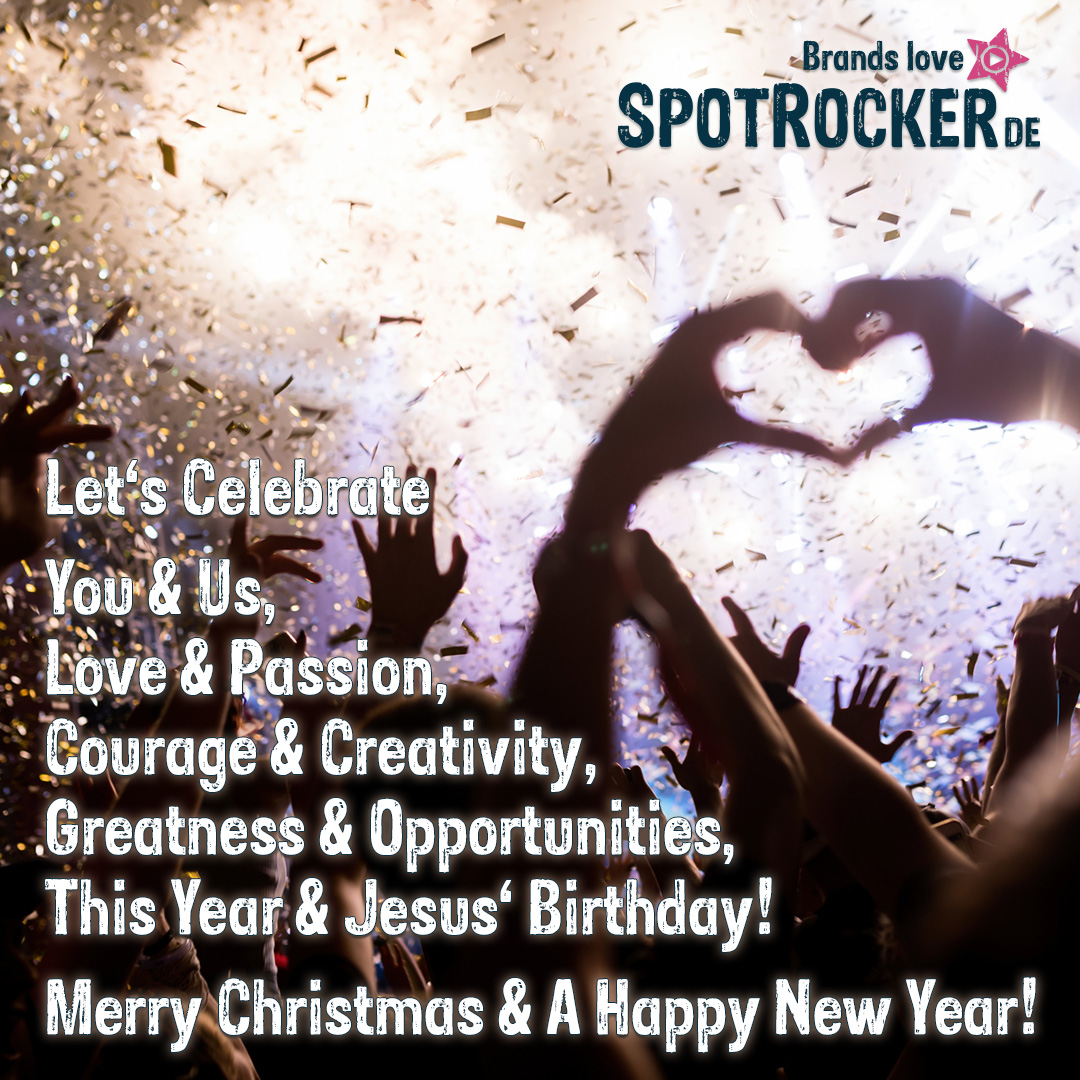 Das Jahr 2018 war wieder ein spektakuläres Jahr – ein Dauer-Feuerwerk an genialen Ideen, beeindruckenden Spots und großartigen Menschen, sprich IHR! Es war und ist uns eine riesengroße Ehre und Freude, mit Euch und den Brands zu rocken – und wir sind einfach dankbar, dass wir alle zusammen so eine geniale, konstruktive, wertschätzende und wertschaffende Community sind! ?
Auch dieses Jahr haben wir hochspannende und nun auch englischsprachige Kampagnen auf den Weg gebracht. Dabei haben wir bis heute sage und schreibe über 170.000 Euro ausgelobt – eine Gewinnausschüttung in Cash an euch! ?
Hinzu kommen zahlreiche Benefits wie kostenlose, hochkarätige Produkte, beachtliche Bonus-Prämien, wertvolle Showreel-Referenzen, gewinnbringende Feedbacks, direkte Kontakte und weiterführende Projekte mit Brands und Co.! In den einzelnen Blog-Artikeln zu den jeweiligen Kampagnen könnt ihr selbst nachlesen, was Brands und Producer im Nachgang dazu sagen…es lohnt sich auf jeden Fall! Im Übrigen genauso wie ein Blick auf die aktuellen Kampagnen – da gibt es Neuigkeiten! ?
Wir bedanken uns von Herzen für ein großartiges Jahr 2018 und freuen uns riesig auf ein neues, starkes SPOTROCKER Jahr 2019 – gemeinsam mit euch, gemeinsam mit tollen Brands, gemeinsam mit viel Liebe!
Deshalb: Let's Celebrate…You & Us, Love & Passion, Courage & Creativity, Greatness & Opportunities, This Year & Jesus' Birthday! In diesem Sinne: Merry blessed Christmas & A Happy New Year, Rockers! ?
Alles Liebe
Euer SPOTROCKER TEAM
PS: Wir sind nun auch auf Instagram – Discover And Follow Us! ?
Comments (0)
Questions? Remarks? Discuss and earn points! Log in to participate!